In passing I came across two pictures that drew my attention for two different reasons... the first is this gloriousness: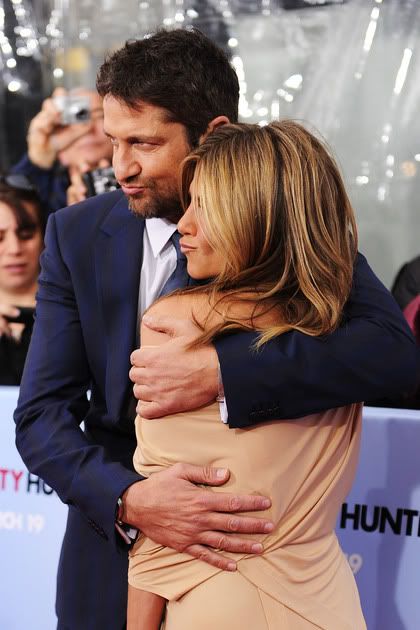 SOURCE!
This pose may just be for the cameras, but there is no denying that these two beautiful people have chemistry. If Gerard and Jennifer could please ACTUALLY start dating instead of teasing us all with their faux cuteness, that would be GREAT. Now hopefully my blog has become big enough that Jenn and 'Gerry' (as Jenn has come to called him) will see this and get RIGHT ON THAT. THANKS!
Second was this: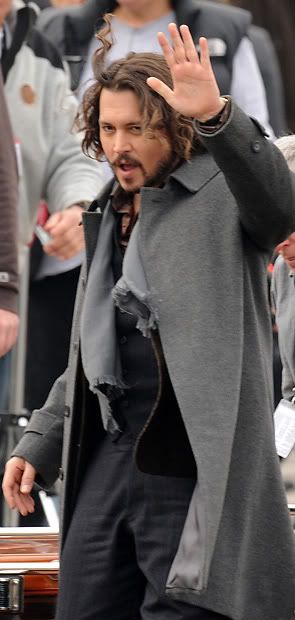 Now... this is Johnny Depp... but at first glance he did not LOOK like himself. I don't know if he's just tired, or if he's storing food in his cheeks for later, or if he's gone off the deep end and started using botox... but... DOESN'T HE LOOK PUFFY?? Please, someone else who is not me give me a second, third, and fourth opinion.

I mean ... look at this!

SOURCE!
Puffy? Johnny, bb, what are you doing to your face? Maybe put a bag of ice on every morning when you wake up.
It's only frightening to me because Johnny's appearance has really been steadfast his entire career... I guess everyone ages. Even Depp. Am I the only one who thinks he looks very very different from usual?
Maybe I am over-reacting and it's just the fuzzy facial hair and poodle hair-cut.